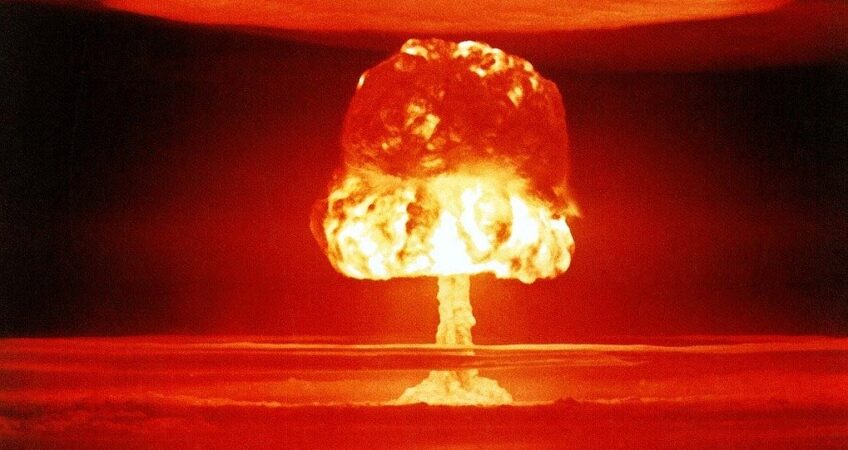 De 6ten August gouf zu Lëtzebuerg eng Commemoratiounsfeier gehalen, fir un deen Dag ze gedenken, un deem viru 75 Joer d'USA zwou Atombommen op déi japanesch Stied Nagasaki an Hiroshima geworf hunn. Honnertdausende Mënsche ware bei dësem Ugrëff a sengen Nofollege gestuerwen.  Obwuel d'Mënschheet sech den desastréise Konsequenze bewosst ass, déi den Asaz vun Atombomme beinhalten, sou besëtzen hautzedaags nach ëmmer eng Rei Länner Atomwaffen. Viru Jorzéngten gouf dofir den Atomwaffesperrvertrag opgestallt, deen och Lëtzebuerg mat ënnerzeechent huet.  Des Weideren existéiert awer och de sougenanntenen Atomwaffeverbuetsvertrag (ICAN), deen ee komplett Verbuet vun Atomwaffe virgesäit:  ""It prohibits nations from developing, testing, producing, manufacturing, transferring, possessing, stockpiling, using or threatening to use nuclear weapons, or allowing nuclear weapons to be stationed on their territory. It also prohibits them from assisting, encouraging or inducing anyoneto engage in any of these activities." (Source: https://www.icanw.org/the_treaty)" Ma dësen Traité huet eist Land bis ewell net ënnerschriwwen, obwuel de Wëllen an der Zivilgesellschaft wéi och um politeschen Niveau do ass.
An deem Zesummenhang hu mir der Regierung dës Fro gestallt:
Wäert d'Regierung den ICAN-Vertrag an dëser Legislatur ënnerschreiwen? Falls jo, bis wéini? Falls nee, firwat net?
QP Nummer 2632